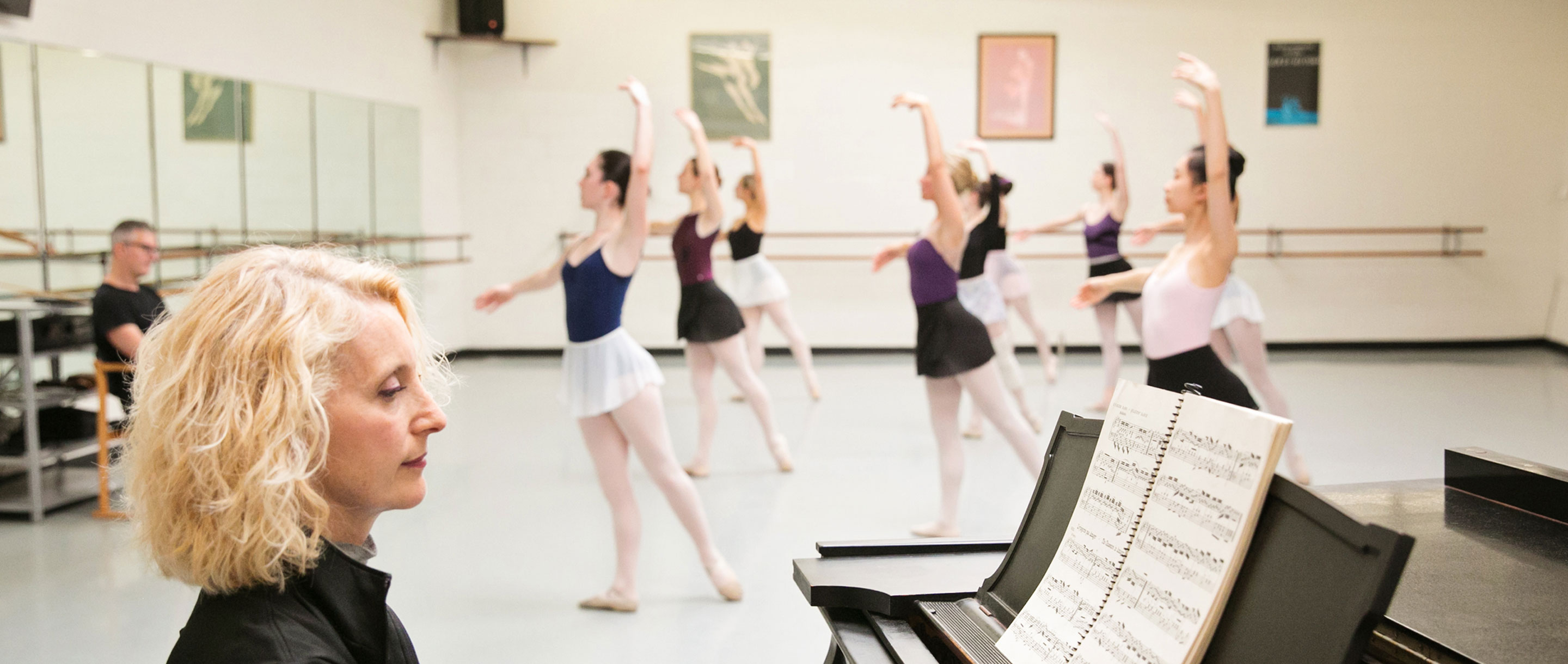 Faculty
---
The PAB faculty all employ the same Vaganova teaching method assuring indispensable continuity and providing students with a precise technique, musicality and complete body awareness and control.
Growing up in Southern California, John White began his ballet training with Oleg Tupine and Michel Panaieff. Encouraged to pursue a career as a professional dancer, he moved to New York where he continued his training...

Margarita de Saá White,

Founder

Born in Havana, Cuba, Margarita de Saá began her ballet training studying under Fernanado and Alicia Alonso. Offered a position with the Ballet Nacional de Cuba, Ms. de Saá rose through the ranks of the company to attain the title of Prima Ballerina.

Melinda Pendleton,

Owner and Teacher

Ms. Pendleton began her ballet training at the Pennsylvania Academy of Ballet under the guidance of her parents, John White and Margarita de Saá
Teaching Staff
---
Sigrid Payne DaVeiga,

Teacher

Sigrid Payne DaVeiga began her ballet and dance training at Canyon Concern Ballet in Colorado at a very young age. She danced all over the country performing in Philadelphia, Chicago, Cleveland and Washington DC. Her passion for teaching and inspiring young dancers began at The Georgetown School of Ballet, under the mentorship of Brooke Desnoes,...

Nino grew up in Tbilisi, Georgia (Europe), where she studied ballet performance following the Vaganova method at the Vakhtang Chabukiani State Ballet School.

Lauren Hirsch,

Accompanist

Ms. Hirsch studied classical piano throughout her childhood with Rose Light and Janet Pearson.  Ms. Hirsch later graduated the University of Pennsylvania with a bachelor's degree in the biological sciences, and earned her Juris Doctor from Temple University. 

Heather Holajter studied at Pennsylvania Academy of Ballet and later joined their Society program, getting to perform a wide variety of roles throughout the area.

Bryan Koulman,

Teacher and Ballet Master

Mr. Koulman began his study of classical ballet while attending Swarthmore College. After dancing with the Milwaukee Ballet and North Carolina Dance Theatre, he expressed an interest in teaching and the choreographic process.

Linda Karash Mintzer,

Teacher

Linda Karash Mintzer attended the School of the Pennsylvania Ballet, where she trained under Barbara Weisberger, Robert Rodham, Richard Thomas, John White and Margarita de Saá. While still a young student, she performed with New York City Ballet...

Edie Saltzberg,

Accompanist

Edie Saltzberg began her career as an accompanist playing for the choir when she attended Girls' High in Philadelphia. As an 11th grader, she began to play for dance classes at the Settlement Music School, as well.

Tatyana Shargorodsky,

Accompanist and Teacher

Tatyana Shargorodsky was born in the former Soviet Union, where she received her elementary music education in the Ukrainian city of Lvov.

Pamela Waters, of Narberth, PA, trained with the Pennsylvania Academy of Ballet under the guidance of Margarita de Saá, John White, and Melinda Pendleton.