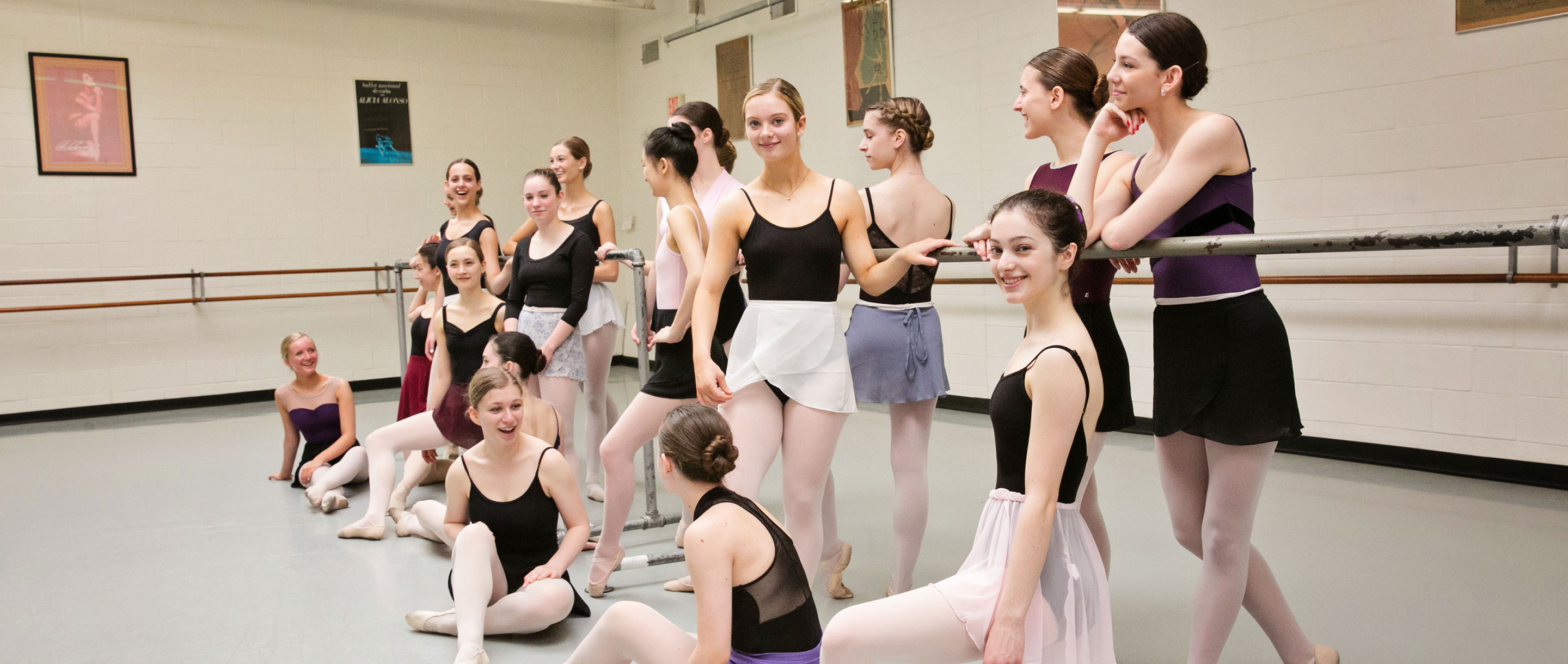 Summer Session
During the summer months we offer a variety of Intensives, Camps and Workshops for all ages and levels of dancers.
Intensives
PAB will be offering a "hybrid" Classical Ballet Summer Intensive in 2020. All classes will be available for online participation throughout the 7-week summer course which runs from June 15th through July 31st. As soon as Montgomery County is moved into the "green phase" by the governor's office, we will be adding an option for a limited number of students to take class in the studio, as well. We hope and expect that the in-studio option will become available at the end of June or beginning of July. The exact date is, of course, dependent upon the re-opening plan for the Commonwealth of Pennsylvania.
Each day includes 4 classes – Classical Ballet Technique and Pointe every day, Modern/Jazz or Character Repertoire, and Progressing Ballet Technique or Ballet Floorwork.
All online classes are fully interactive – the teacher can see all of the students, give corrections, and answer questions; and the students can see each other, as well, if they choose to.
Additionally, students may further supplement their summer training with extra drop-in classes on Monday and Wednesday afternoons and Friday mornings. All summer session classes are taught by experienced PAB faculty. Read the complete, detailed description of and requirements for the PAB Summer Intensive here: Pennsylvania Academy of Ballet Summer Intensive 2020
View Summer 2020 Class Schedule
Register for 2020 Summer Intensive
Click here to read our COVID-19 Health and Safety Plan.
Adult Summer Session
PAB will be offering 15 online classes per week open to our Adult students in the 2020 Summer Session. All classes will be available for online participation throughout the 7-week summer course which runs from June 15th through July 31st.
The classes are a mix of Vaganova-method ballet technique classes and conditioning classes (PBT and Ballet Floorwork) for elementary, intermediate, and advanced adult students.
The Ballet Technique classes follow the Vaganova teaching method which focuses on the building blocks of ballet: proper body position, musicality, artistry, and control.
PBT and Ballet Floorwork use fundamental ballet techniques and vocabulary to enhance strength, alignment, flexibility, balance, and control.
Any class that is marked as Drop-in on the Summer 2020 schedule is open to our Adult students.
View Summer 2020 Class Schedule
Register for Summer 2020 Drop-in Classes
Camps
During the month of August we offer a selection of camps for children starting at age 4. These camps are a fun and creative way to keep participants moving!
Adventures in Dance This innovative program for dancers ages 4-6 and 6-8 includes a daily dance lesson and an introduction to some of the most famous ballets, such as Sleeping Beauty, Swan Lake and Coppelia. Dancers will have the opportunity to act out the stories themselves. In addition, there will be crafts related to dance that will help round out this fun-filled dance experience.
Download Adventures in Dance Camp & Form (coming soon)
Narberth Creativity Camp Calling all creative friends ages 8-15 years!! What do you get when you put a dance, needle-arts, and craft studio together?? An amazing opportunity to Dance, Create and Sew your way to the stage! The Pennsylvania Academy of Ballet brings their 40+ years of dance and performance education experience to bring life to the stage, Sweet Mabel provides their expertise in prop and set creation and The Handwork Studio fosters creativity through designing and sewing costumes and stage props to create a wonderful camp experience.
Narberth Creativity Camp Information & Registration
Workshops
Margarita de Saá Choreography Workshop Providing students the experience of working with seasoned choreographers and dancers. A one-of-a kind opportunity to explore new movement and immerse students in the choreographing process. Bringing PAB students of yesterday to the students of today.
Online classes Spring 2020
While regular session classes were temporarily on hold due to COVID-19 mitigation measures, we offered classes through zoom
Fall Session
The Student, Pre-Ballet, Adult and Professional Training programs comprise our 36-week fall session beginning in September and ending in June.
Download the Fall 2019-2020 Brochure
Open Classes
When the studio is on break we offer open classes for Intermediate and Advanced dancers. Dancers do not need to be enrolled in our studio to attend open classes. These classes can be paid for individually or by purchasing and using our 10-class card.
See our Latest Class Schedule