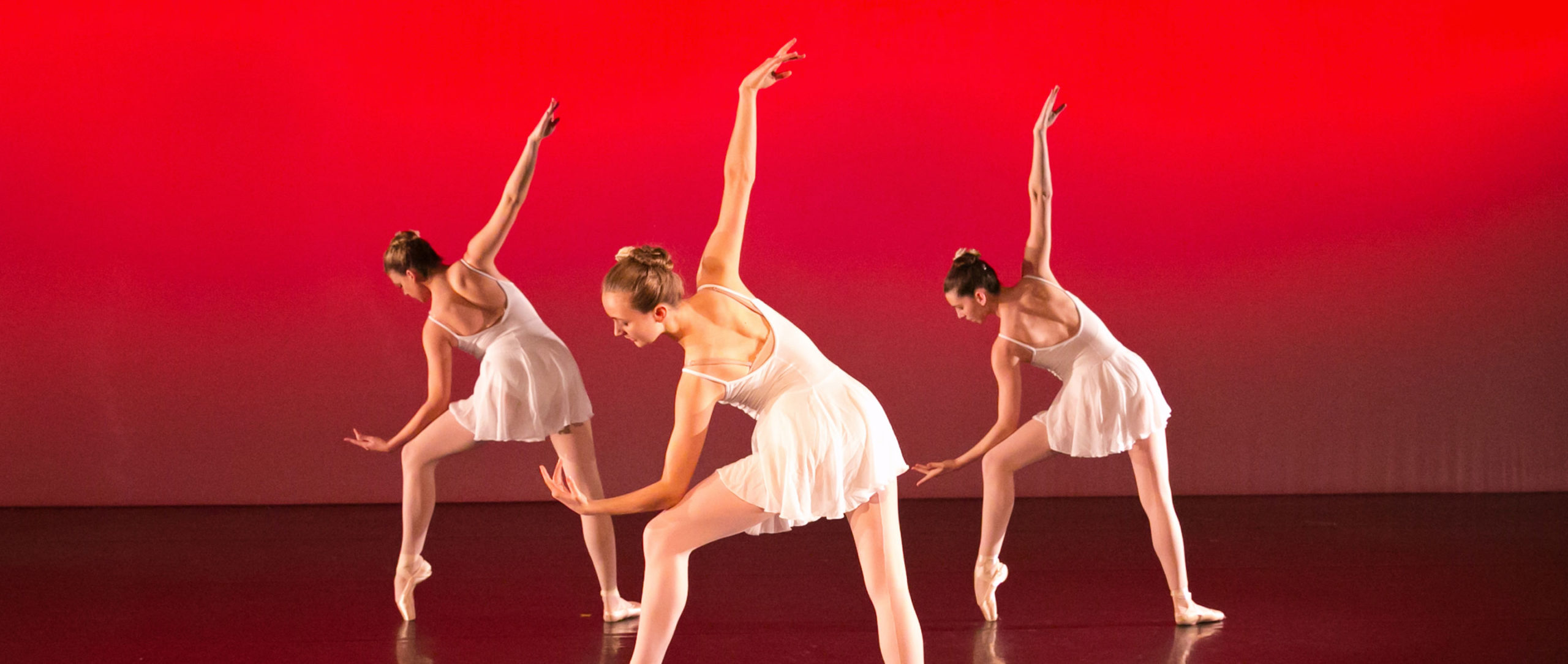 Programs
In pursuit of its goals and mission the Society has worked to establish the following programs and outreach opportunities.
Apprentice program
The pre-professional Apprentice program is for the student who is ready to take the next step in their dream of becoming a professional dancer. This program is for dancers between the ages of 18-22 who have the artistic, technical and physical aptitude to become a professional ballet dancer.
PABS apprentices receive:
A full 36-week tuition scholarship
$100 weekly stipend
pointe/flat shoe allowance
audition guidance
Audition information
1. An audition class can be scheduled during the months of February-July. Call 610-664-3455 to schedule
2. Attend PAB's 6-week summer session. Call 610-664-3455 for information
3. Send by email or DVD a sample of your dancing which clearly represents your current technical, artistic and physical abilities. Can include class work and/or performance highlights. Mail to: Penna. Academy of Ballet, 29 N. Narberth Ave., Narberth, PA 19072 Email to: info@PaAcademyofBallet.com
In Step
In Step is a series of lecture demonstrations, performances, and even classes all designed to expose the audience to the contemporary relevance of classical ballet. To date, In Step has been performed for numerous educational institutions and senior communities in Philadelphia and throughout the surrounding region. Presented by members of the professional teaching staff of the Pennsylvania Academy of Ballet and our pre-professional level students, In Step is an opportunity for people to experience a live, up-close performance by inspiring young dancers. It also gives participants a chance to interact directly with the young performers through a personal Q&A. To schedule a performance for your organization call 610-664-3455.
Community performances
Every year the Society sponsors participation in outreach and community event performances offering a wonderful opportunity for both the audience and the dancers at the Pennsylvania Academy of Ballet to grow in appreciation for the performing arts. We are proud to support the following organizations and events through live performance
Children's Hospital of Pennsylvania
Devereux Foundation
Maestro the Lion
Narberth Business Association- Narberth Dicken's Festival
Philadelphia Ronald McDonald House
Upper Darby Performing Arts Center- annual Nutcracker
PABS scholarship fund
The PABS Scholarship Fund awards tuition scholarships to students who demonstrate financial need and a need to dance. We look for those students who are talented, passionate, motivated, exhibit an exceptional work ethic and are committed to dance as an art form. The scholarship committee reviews and awards on an annual basis.
Margarita de Saá Choreography Workshop
The Margarita de Saá Choreography Workshop is a week-long summer workshop that brings together talented young ballet students and experienced dance professionals for a one-of-a-kind opportunity to explore new movement and immerse the students in the choreographic process. The workshop, named in memory of PAB founder Margarita de Saá, creates a brand new, unique piece each summer to build the PAB repertoire. The new works are premiered the following spring at our annual spring performance.