Margarita de Saá White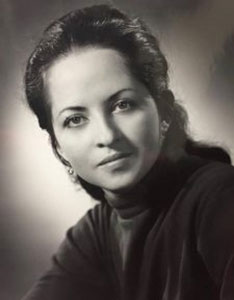 Born in Havana, Cuba, Margarita de Saá began her ballet training studying under Fernanado and Alicia Alonso. Offered a position with the Ballet Nacional de Cuba, Ms. de Saá rose through the ranks of the company to attain the title of Prima Ballerina. Along with several other leading dancers, Ms. de Saá was chosen to form the faculty of Cuba's new National Ballet School. The teachers received instruction on teaching the Vaganova syllabus from visiting Russian ballet masters. After marrying John White, Ms. de Saá decided to leave Cuba with her husband and young son and settle in southern California, where she continued to teach and perform. Ms. de Saá and her husband were invited by Barbara Weisberger to join the faculty of the Pennsylvania Ballet Company where they remained for five years until founding their own school, the Pennsylvania Academy of Ballet, in 1974.
In 2001, Ms. de Saá, Melinda Pendleton, and Tatyana Shargorodsky formed Whitefeather Productions. Their company produces high quality piano accompaniment for ballet classes and students at all levels. Their CDs have received high praise from teachers nationally and internationally. In 2003, Margarita was featured in the PBS documentary Mirror Dance.
Back to Faculty