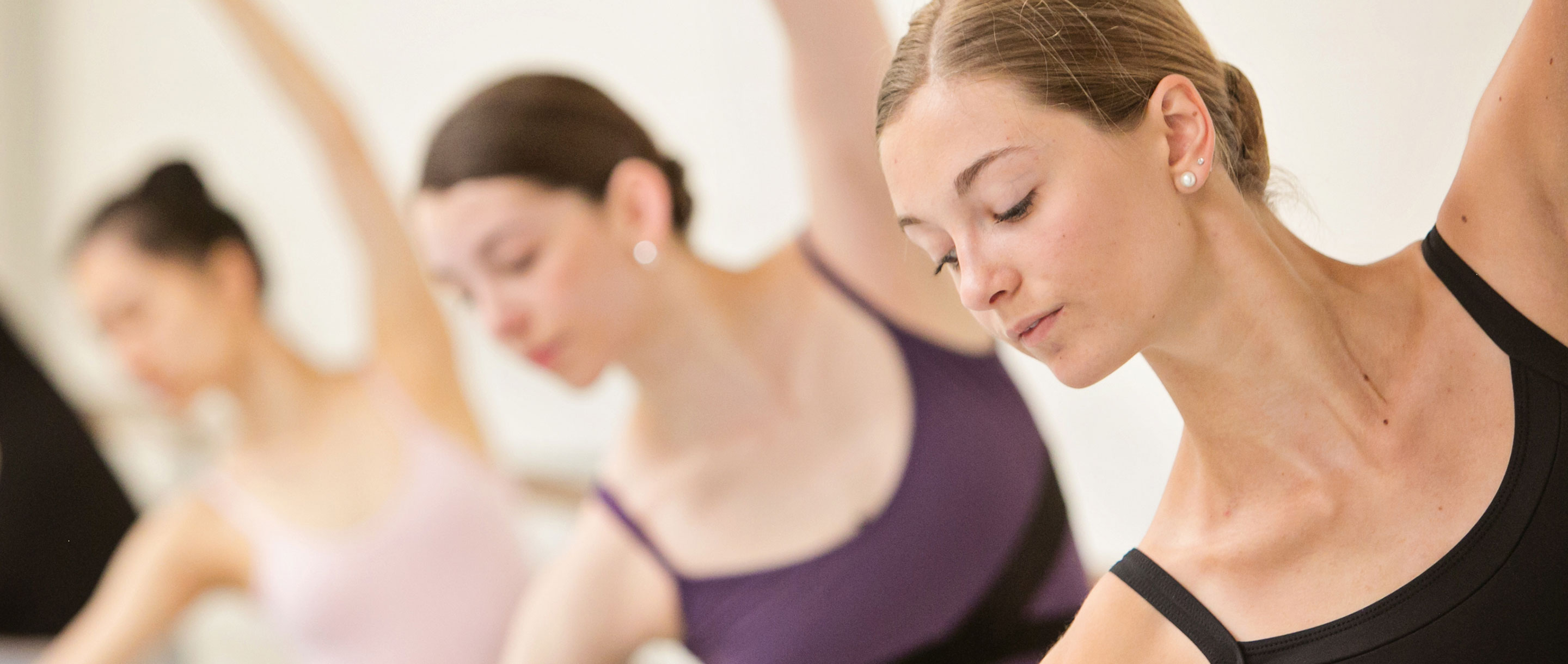 Class Schedule
Open Classes
During August 2022, we will offer four (4) Open Classes each week from Monday, August 1 through Thursday, August 25. Open Classes will meet on the following schedule: Mondays and Wednesdays at 6:30 to 8:00 pm; Tuesdays and Thursdays at 9:30 to 11:00 am. Open Classes are taught at an accessible Adult Intermediate level and are appropriate for dancers aged 13 y/o and up with some experience. $18 to drop in or use your Class Card.
Fall 2022-2023
September 8, 2022 through June 10, 2023
Fall classes will be 100% in-studio! Please view our Health and Safety Plan to learn more about how PAB has responded to the COVID-19 pandemic.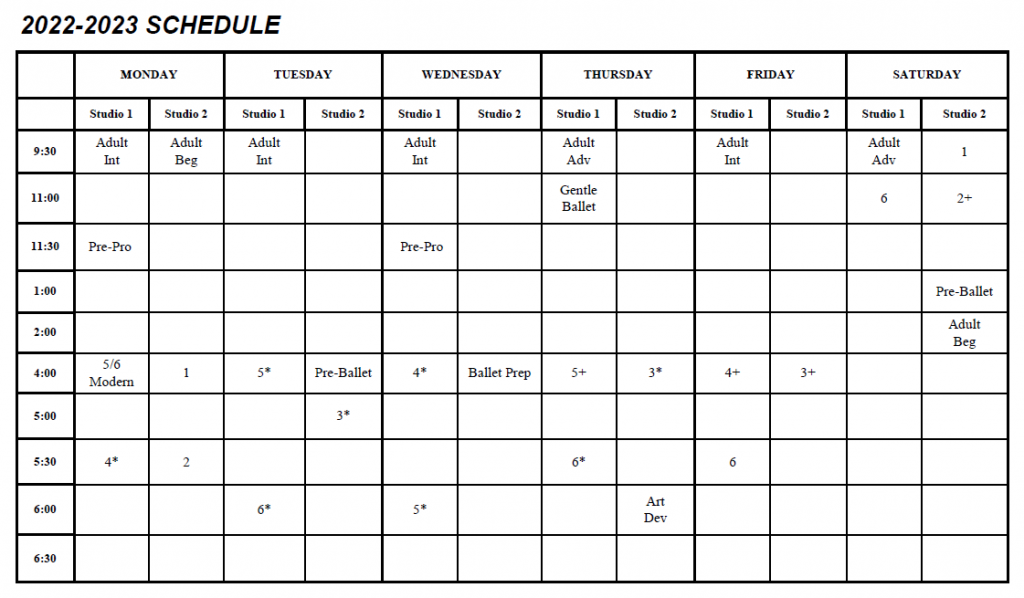 Download the 2022-2023 Academic Year Schedule (includes a printable registration form)
Pre-Ballet : 1 hour class for children 5 – 7 years of age
Ballet Preparatory: 1.5 hour class for children 7 years of age
Regular Division – Levels 1 – 6: Levels are assigned by age and previous experience
All regular ballet technique classes are 1.5 hours
Modern class is 1.5 hours
Pre-Professional and Artistic Development classes are by invitation only
An asterisk ( * ) next to a class indicates an additional 30 minutes of pointe
A plus sign ( + ) next to a class indicates an additional 30 minutes of strength & flexibility training
Adult Division – Adult Beginner, Adult Intermediate, and Adult Intermediate are for teens and adults
and are 1.5 hours.
---
Cancelled Classes
Call 610-664-3455 to find out about class cancellations due to bad weather or other emergencies.